Classic Army Double screw silencer
Price payed
: $45
Bought at
: Airsoft Extreme
Rating
: 3/5
I decided to try out the double screw Classic Army silencer as I was not sure whether I was going to go with cw silencer attachment that G&G sells or a different method which would have been ccw.
Anyway after ordering from Airsoft Extreme they sent the silencer fairly quick. Amongst the other upgrades I had ordered I found this: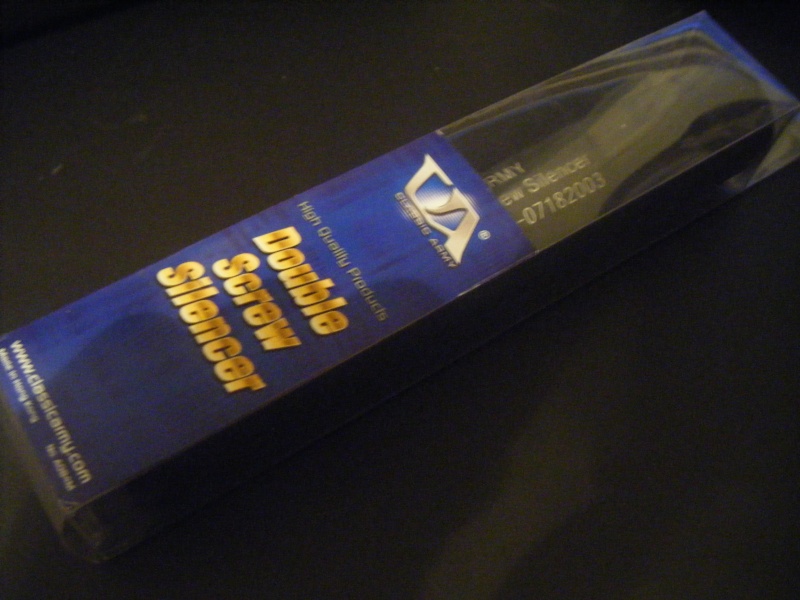 The silencer was very light. If you where running a silencer attachment through the inner barrel on your GBB this suppressor would not weight it down at all. As a result of its lightness, the build material of the silencer is aluminum.
By double screw silencer, it means that there are 14mm threads on each end. One is counter clockwise and the other is clockwise. The thing I found Ironic was that the ccw (the most common) was backwards for the writing. Here is what is written on it:
The only down side on mine was I found a bit of glue had been sloppily spilled on the outside. Apparently the ends where glued down. It would be hard to take the ends off without ruining the appearance of the suppressor.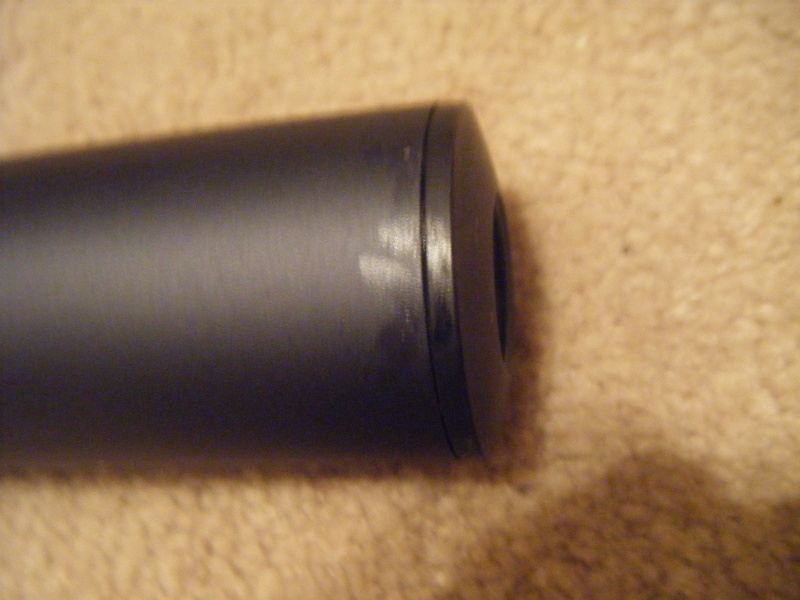 As for sound change. This
silencer
does absolutely NOTHING for the sound. In fact, it even makes the sound louder. It would also be VERY hard to take this silencer and make it into an effective one, since the ends are glued down. You could do it, but I would rather keep this instead of mutilate it.
Dimensions:
Screw
: 14mm both cw and cw
Inner width
: 12mm
Outer width
: 30mm
Total length
: 175mm
All in all this silencer is slightly long for a GBB pistol, yet it may look good on some models. It also does not decrease the pitch in sound, it has crappy glue stains on it (mine did), and is very hard to mod into a working silencer. On the plus side, you can put both cw and ccw threads into it, it is light, and has cool trade marks on it.
I hope this review could be helpful to some people.